Online Basic Life Support (BLS) for Dentists Level 2 (VTQ) Certification
Basic Life Support (BLS) for Dentists and Dental Surgery workers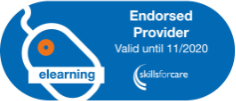 Basic Life Support (BLS) for Dentists Level 2 (VTQ) at a glance
1-year nationally recognised certificate
2 hours and 48 minutes of engaging video training
Video access for 8 months
Printable wall certificate
CPD time credit conformation
Follows latest UK Resuscitation and ERC guidelines
Includes manual & other downloads
Free weekly video refresher
Evidence Based Training certificate
100% online or add a skill session with a certified instructor
Videos include subtitles
---
This course covers medical emergencies, basic life support skills and includes skills for adults, children and infants for dentists and people working in dental practices. The course includes safety, precautions, initial assessment, recovery position, CPR, compression-only CPR, CPR handover, choking. Basic oxygen use included in the online course and optional in-classroom course where available. This course complies with the latest ERC and UK Resuscitation Council Guidelines. Included in this course are the skills of Epilepsy, Asthma, Anaphylactic reactions and dental emergencies.
This CPD course meets the criteria for the GDC's development outcomes C when a short practical skill lesson has been completed which we can offer nationwide.
This course is available in a classroom, online or blended options. We have a national network of instructors who can come to your workplace to deliver the training and to work within your time schedules. Contact us for more details.
This course comes with a Certified CPD statement in line with the General Dental Council guidelines and the UK Resuscitation Council standards for clinical practice and training for dental practitioners and dental care professionals in general dental practice.
All our first aid courses fully meet the UK and European Resuscitation Council Guidelines 2015 as per the HSE requirements.
We also supply a dental AED package available from the store which includes free video online training and you can add a practical session with one of our approved instructors. Contact us for more information.
What People are Saying What people are saying about this course

"I have really enjoyed the course and very easy to use. I feel that I have covered more topics than I would have on a normal day CPR course."

- Blandina, Registered Dental Hygienist (RDH) from Hants

"As a dental professional, I found this tailored course very helpful. I particularly found the more in-depth dental drug lecture useful."

- kerry, Dental Hygienist (RDH) from CA